Sugar Rush Party
Sugar Rush is an annual party for Citybeat.
Optech
Product photographs of Optics sold for weapons. Commissioned by Graphic Designer Jonathan Scudder.
Best of Cincinnati 2015 Photo Booth
A photograph booth was set up at the Best of Cincinnati Party for the celebration of Citybeat's Best of Cincinnati Issue for 2015.
Best of Cincinnati Party 2015
This was a Party to Celebrate the Best of Cincinnati 2015 Issue for Citybeat.
Loive Vodka Death
A Valentine's Day event hosted by Citybeat.
First Look: Lachey's
The opening of Lachey's Bar(Bar owned by Nick and Drew Lachey) in Over-The-Rhine.
The Mercer
Cincinnati Restaurant in Over-The-Rhine.
Blair Fornshell/Brown Bear Bakery
Blair Fornshell is a college student who also runs and operates her own bakery.
Miller Lite Who Dey Deck
Cincinnati Bengals vs. Pittsburgh Steelers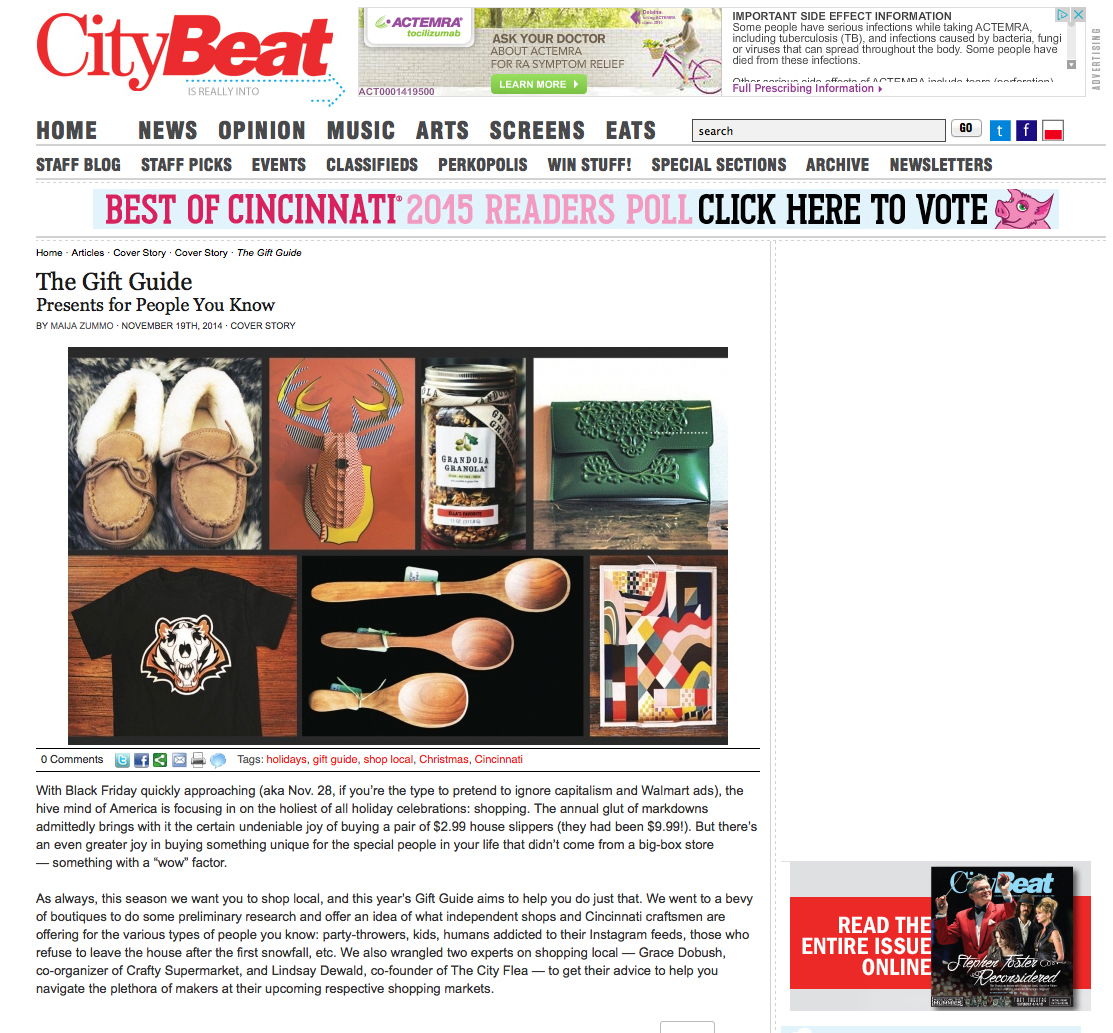 Citybeat Gift Guide 2014
Citybeat publishes a gift guide issue for holiday shopping.
Faile Mural Unveiling
The unveiling of the Faile Mural in Covington, KY.
Son of A Preacher Man
Photographs of food for a restaurant that was getting ready to open for business.
Iron Fork Competition 2014
Competition and Event hosted by Citybeat and Cisco Foods.
Midpoint Music Festival 2014
Music Festival hosted in Cincinnati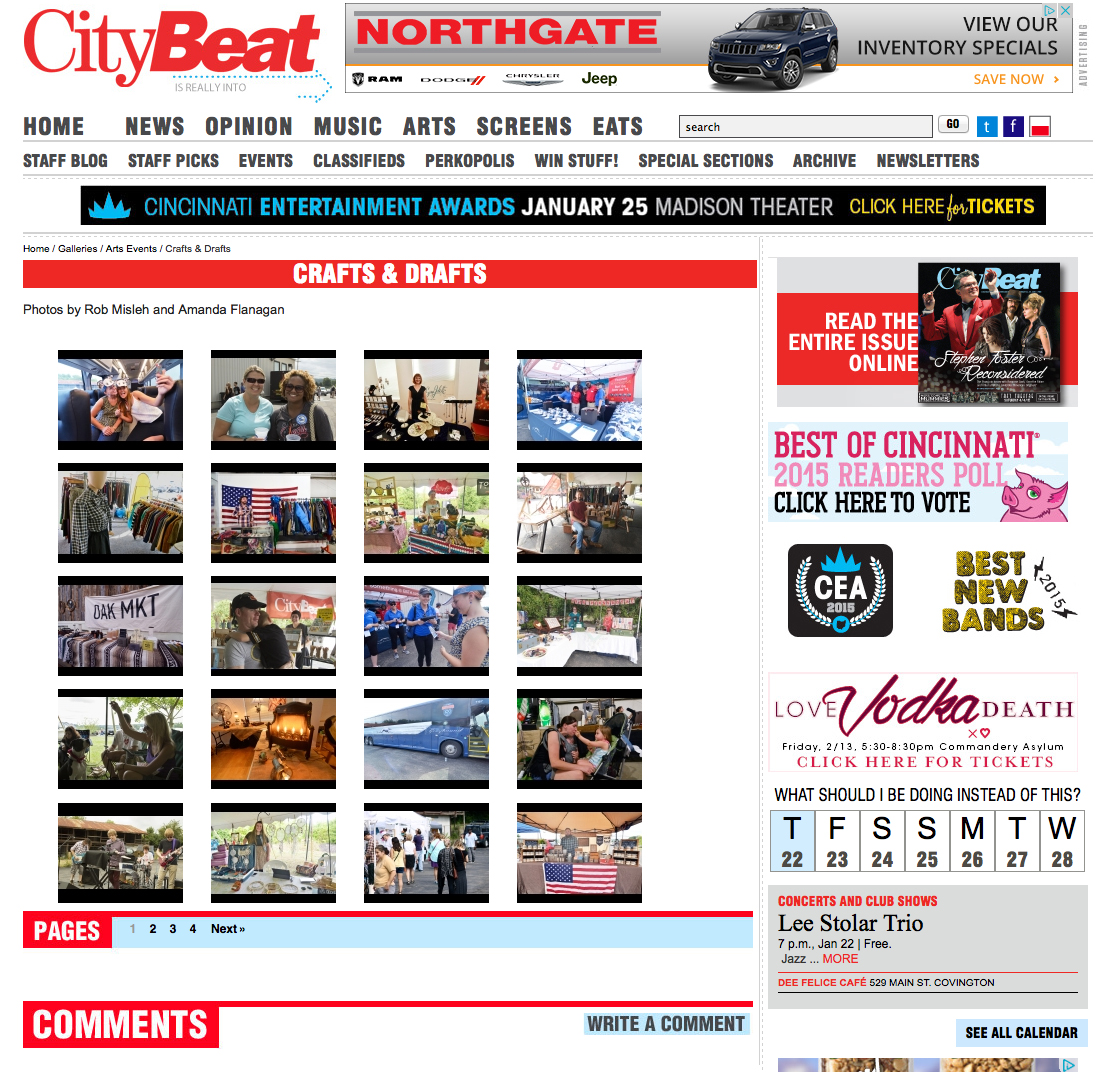 Crafts and Drafts 2014
A craft festival hosted by Citybeat with beer and music. This event was held at Everything but the House Warehouse in Cincinnati.
Red Bike in Cincinnati
Red bike became another form of transportation in Cincinnati.